DAAU – Die Anarchistische Abendunterhaltung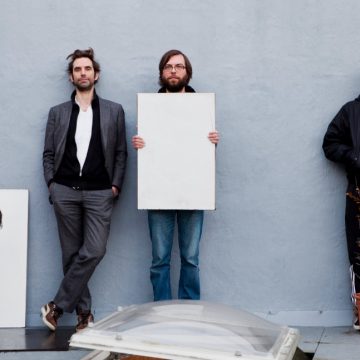 Biography
A​ Celebration of 25 years
Die Anarchistische Abendunterhaltung
with
'Hineininterpretierung'!
WasteMyRecords is very proud to announce the retrospective ​of Die Anarchistische Abendunterhaltung. Die Anarchisten were the early birds of the new Antwerp indie scene of the nineties feat. dEUS/ Zita Swoon (Moondog Jr.) / Kiss my Jazz/ Dead Man Ray! 25 years have passed since​ they first got together in 1992 & their debut album "Die Anarchistische Abendunterhaltung" followed in 1996! This calls for a celebration with a selection of songs, carefully picked and produced by Rudy Trouvé and played by the original Anarchisten
​ includ​ing Simon, Buni & Adriaan Lenski or the so called Lenski Brothers​!
The album will be released 31/03/​2017 on WasteMyRecords, your true Antwerp based vintage indie label!
In 2017, Die Anarchistische Abendunterhaltung will be celebrating their 25 years of making music & touring with a new album and a tour. For this opportunity ex-dEUS guitarist Rudy Trouvé – still a highly respected musician/producer in Antwerp & beyond – took up the role of curator. He dug through the DAAU repertoire and selected a number of tracks which they re-recorded. The amazing David Odlum (The Frames/dEUS/Josh Ritter) mixed the album.
'Hineininterpretierung' will be some sort of an anthology: aged through years of experience, personal growth and probably even wisdom.
Please take your time & listen carefuly to the extended retro​sp​ective of 25 years Die Anarchistische Abendunterhaltung (1992-2017), 20 pieces, carefully selected & produced by Rudy Trouvé (dEUS/KissMyJazz) & mixed by David Odlum (The Frames)! Release March 31th 2017!
Discography
HINEININTERPRETIERUNG