Faces On TV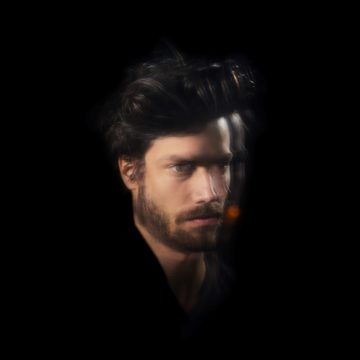 Biography
2016 is the year of FACES ON TV or Jasper Maekelberg! No hype but a true revelation! Like Balthazar was a true revelation in 2010 @ Munich Records, we experience the same grandeur @ WasteMyRecords with Faces On Tv! FOTV is the new kid wonder of the Belgian indie scene! The songs, the sound, the genious producer, the talent! With Faces On Tv debut ep we start a fire bigger @ WasteMyRecords than we could ever imagine.
Faces On tv debut ep is a collection of hitsingles including "Love/dead" and the new STUBRU Hotshot single and titletrack "Traveling Blind"! Its a 5 song masterclass EP and all 5 songs are potential hitsingles! And this is just the beginning! Faces On Tv is the coming band of 2016! Not only because of his hi crafted singles with a Balthazar quality stamp on it or his major talent to produce singles, but also because Faces On Tv is the only Belgian artist who is just 27 years old and is responsible for at least 15 breakthru album productions in 2015/2016, such as Jef Neve, Gabriel Rios, Bazart, Soldier's Heart, Marble Sounds, Douglas Firs, Warhola, Nordmann, Glints and last but not least the first solo album of Maarten Devoldere of Balthazar called Warhaus!
Warhaus is produced/mixed by Faces On Tv's Jasper Maekelberg and there the story does not end! Jasper will also join the WARHAUS band on tour sept/oct 2016 thru Europe! Faces On Tv is not only a local phenomenan! With hitsingle Love/Dead, Faces On Tv expanded his unique sound cross borders into Holland, Italy, France, UK, Poland, USA etc….Music blogs/sites across Europe have cheered Faces On Tv as the new band from Belgium with a sound so unique that a new style is born: trip pop deluxe! Faces On Tv is here and we will know it by the hits they leave behind.
RifRaf: "Prettig gestoorde gekheid, fascinerende luisterervaring!"
Humo: &qout;Prima debuutsingle! Vol gas met de handrem op. Donker, avontuurlijk, troostrijk."
Max Colombie (Oscar And The Wolf): "In mijn Belgische top 3. Triestig maar sexy."
UK Blog Parttime Wizards: &qout;The haunting captivating track creates an atmospheric sonic blanket you never want to get out of."
Duitse blog Plan My Escape: "Die Single "Run Against The Stream†ist jedenfalls hohe Cool-Kunst."
Een-programma Fans Of Flanders: "Imagine throwing Radiohead and Sade in a blender…"
Discography