ID!OTS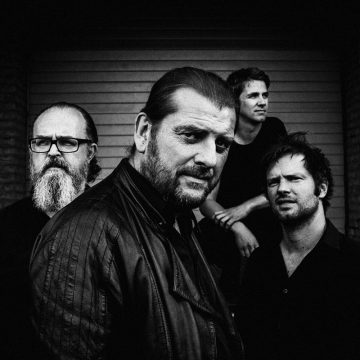 Biography
Het nieuwe album van ID!OTS knalt dezer dagen uit alle speakers en staat in alle magazines/kranten en op alle blogs! En terecht ons gedacht! HUMO honoreerde ID!OTS prompt met een interview, KNACK FOCUS took it all the way with "a 6 page story" over het leven en werk van working class hero Luc Dufourmont, the Legend of Rekkem! En Krant van West Vlaanderen gooide meteen met een 2 page interview in alle 11 edities van KW, extra gewicht in de schaal en dit over heel West-Vlaanderen!
1990, the Legendary Ugly Papas were trashing all over Humos Rock Rally Final & the jury comments were so fucked up, that they immediately reached the status of a "cult band en grandeur"! Ugly Papas released their 1st full album in 1992 called "Papa Rules OK ?", followed 2 years later by their much acclaimed 2nd album, called "Ugly Papas" in 1994! Ugly Papas was ready for world wide worshipping and Christophe Cocquyt from Gentle started his Gentle Management with 3 bands: Soulwax, Soapstone & indeed Ugly Papas! ! 2 ancien Ugly Papas together with 2 young bats from hell, that's ID!OTS!
The youngsters make the band extremely powerful! Guitar maniac Wouter recorded last year an album with Mark Nevers from Lambchop in the States and is considered to be the next Jimi Hendrix! The drummer kid Tom on his part, sounds like the "bastard kid" of Mario Goossens, together they are ID!OTS! The North Mississippi Allstars meets MC5 meets Black Keys & Beasts of Bourbon! Or let's say, the early Queens Of The Stone Age with the vocals of Sir Mark Lanegan before he quit smoking & drinking! In BELPOP terms, think Triggerfinger, The Sore Losers but without the "courtesy" or "fancy suits", more like a WILD DOG licking its own nuts! Deep down & dirty, that 's ID!OTS for you!
"Behoorlijk punky. Het beste dat ik al van ID!OTS gehoord heb." (Wouter Mattelin – Radio 1)
"Eerste lekkere herrienummertje van 2016. The Hives? Nee, ID!OTS uit België." – Willem Jongeneelen (Oor / BN De Stem)
"Kort, knallend en krachtig" – Never Mind The Hype (NL)
 "De clip lijkt wel surrealisme in sanseveria-stijl. Rauwe garagepunk à la The Hives. Kort, krachtig koleriek." (De Morgen)
 "Anderhalve minuut vakkundig gebracht lawaai: als dit een voorsmaakje mag zijn van hun tweede album, zijn de verwachtingen hoog gespannen." (Indiestyle)